Discover Sabah
Nestled on the northern shores of the breathtaking island of Borneo, Sabah stands as one of Malaysia's most alluring and diverse destinations. Known as the "Land Below the Wind," this enchanting state boasts a wealth of natural wonders, cultural treasures, and thrilling adventures that draw travelers from around the globe.
Sabah's unique allure lies in its rich tapestry of experiences, where lush rainforests give way to mist-shrouded mountains, pristine beaches meet azure waters, and indigenous cultures thrive amidst the scenic beauty of the land. It's a place where modernity coexists with tradition, and where the natural world remains in splendid harmony.
Here, you'll find yourself on an odyssey to uncover some of the world's most captivating wildlife, from the playful orangutans to the elusive pygmy elephants. You'll hike the majestic Mount Kinabalu, dive into the world-renowned waters of Sipadan, and explore the vibrant cultures of the Kadazandusun, Bajau, and Murut peoples. In Sabah, every corner reveals a new wonder, whether it's the towering trees of Danum Valley or the serene charm of its coastal villages.
As you journey through Sabah, you'll not only witness the exceptional beauty of nature but also experience the warmth and hospitality of its people. The stories of Sabah are etched in its landscapes and shared in the smiles of its inhabitants, making your visit not just a vacation but a life-enriching exploration of the heart and soul of Borneo.
Come, be captivated by Sabah's natural wonders, cultural diversity, and unspoiled charm. It's a destination where adventure meets nature, and every moment is a new discovery. Sabah awaits, inviting you to embark on an unforgettable journey into its vibrant embrace.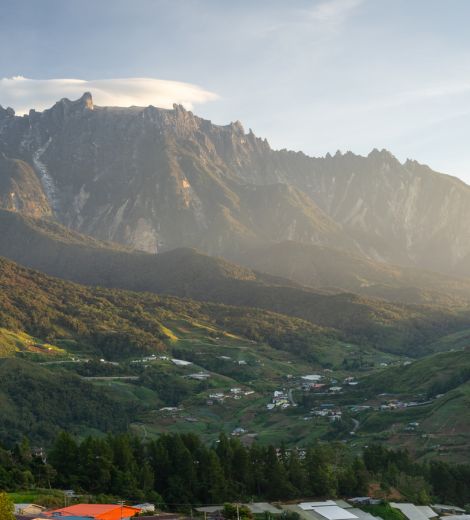 Our Happy Clients!
"Our journey with Baba Tour was an adventure like no other. From conquering Mount Kinabalu to diving into the rich marine life of Sipadan, they orchestrated an experience that will remain etched in our memories. The guides were knowledgeable, the accommodations were comfortable, and the eco-conscious approach was commendable. We were not just tourists; we were explorers, thanks to Baba Tour."
"Baba Tour made our trip to Sabah an absolute dream come true. From the moment we contacted them, the team was incredibly responsive, and they tailored our itinerary to perfection. We explored the jungles, swam with turtles at Sipadan, and immersed ourselves in local culture. Their attention to detail, professionalism, and deep respect for the environment truly set them apart. We felt safe and inspired throughout our adventure. Thank you, Baba Tour, for creating the trip of a lifetime."
"Baba Tour introduced us to the vibrant cultures and warm people of Sabah. From homestays in traditional villages to witnessing the Rafflesia in its natural habitat, we had the privilege of connecting with the heart of Sabah. The team's dedication to sustainable tourism and their unwavering support made our journey unforgettable. We returned home with not just souvenirs but with an appreciation for the beauty of nature and the richness of local traditions. Thank you, Baba Tour, for this life-enriching experience."
Address:
BABA TOUR SDN. BHD
8Lot No. 34, Wk Commercial Centre,
jalan Bundusan,88300
Kota Kinabalu, Sabah